WeldBot focuses on the most challenging application in Robotics, Arc-Welding. With this focus we are better able to meet the challenges associated with welding more so than any other FANUC Integrator. Robotics and Welding each require their own expertise, when you combine them a new and unique subset of skills are required to be successful.
With being brand exclusive to FANUC and not trying to know every available robot platform we truly understand the FANUC controller and can push the limits as needed.
FANUC is the most sold robot in the world, welding holds our world together, WeldBot knows both better than anybody else.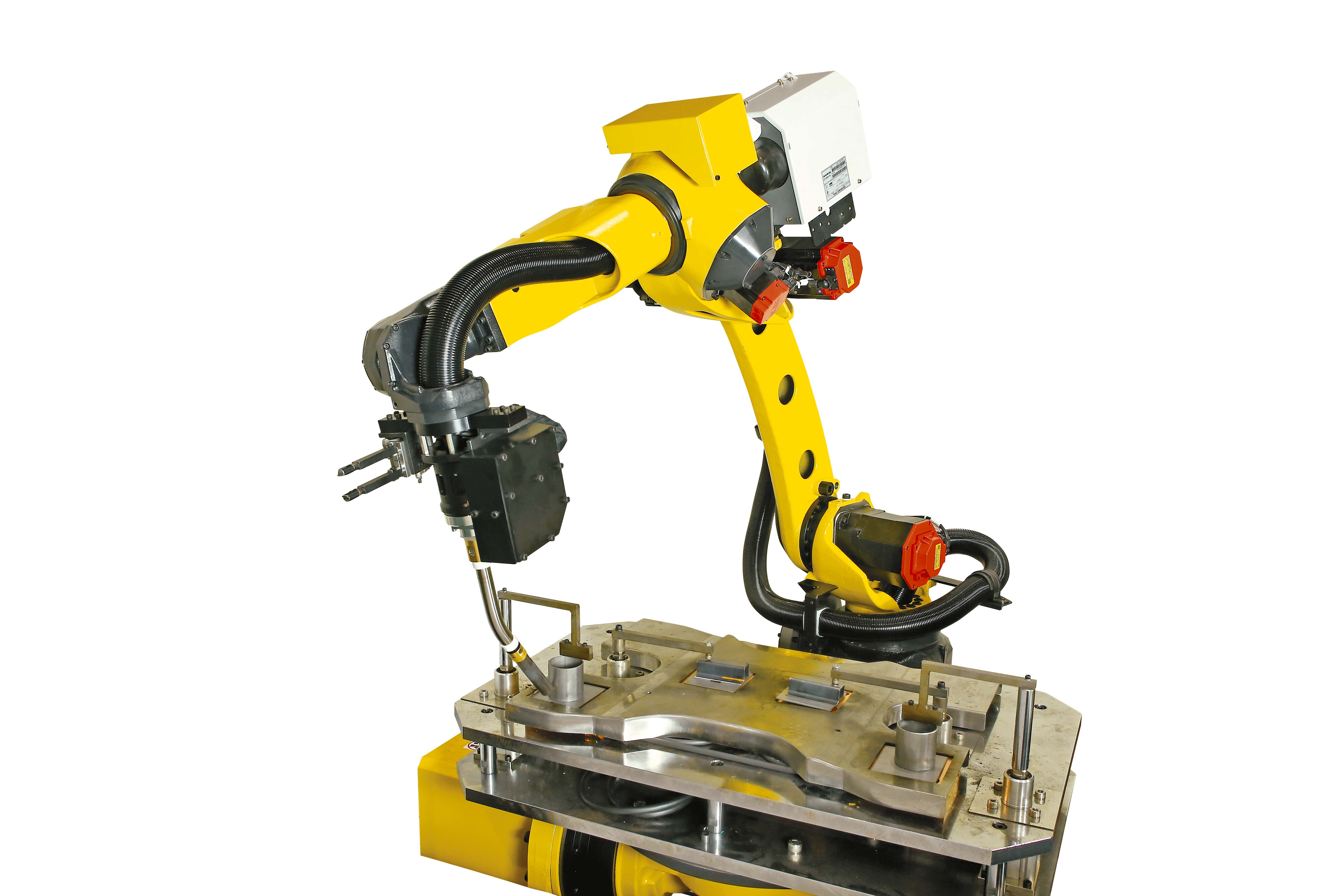 WeldBot provides all required services for FANUC robots, from new cells to preventative maintenance and even updating existing robotic cells
FANUC Robot Programming
Think of programming like any other skilled trade. If you were building you own home would you be better qualified to build the foundation or paint the walls? Leave the foundation work to the experts and allow WeldBot to setup and program your robotic weld cell creating a foundation that will not crack.
FANUC Robot Training
As long as you plan to keep your robotic weld cell having somebody on staff to support the machine will more than pay off. WeldBot can customize a training solution that fits your exact cell on-site. Why send your personnel off-site to attend a generic training class that more than likely does not cover your exact needs.
FANUC WeldPRO
Having worked with FANUC WeldPRO since it's inception no other integrator knows WeldPRO like WeldBot. WeldPRO is used in our daily routines and is absolutely critical in WeldBot evaluating your application and ensuring success. Coupled with PRO-Engineer we have the ability to Design, Simulate, and Program your robot before it is installed on your floor.
Servo Robot
Servo Robot provides the ability for robots to become adaptive like their human counterparts. Divided into Seam Finding and Seam Tracking, this allows the robot to detect the weld joint before striking an arc and to follow the joint if it moves during welding due to the heat input of the weld. Servo Robot is the next step in the evolution of arc welding robots.
We know how hard it is to find good supporting documents for your robotic welding application. We strive to provide you with articles, videos, and other technical resources in our blog!
Oberlin, OH – Thanks to the newly formed partnership between WeldBot and Lorain County JVS, students in the Welding and Fabrication program have a new FANUC CRX Cobot, a collaborative [...]
WeldBot, a FANUC exclusive integrator located in Akron, Ohio and a long-time supplier of welding robots is now offering a turn-key robotic grinding system that utilizes ATI I [...]
Manufacturing company seeks one candidate for the position of Welding Automation Engineer in Akron, Ohio. Job duties include building custom automation systems for customers. Inte [...]